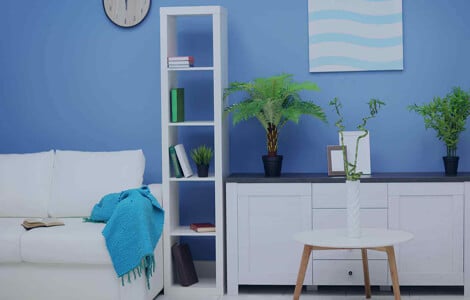 Amaia Scapes
Amaia Scapes Cabuyao is a sprawling 19.1-hectare developed community complete with amenities for your every need. You can make sure that your hard-earned savings are worth it with a home here in Amaia Scapes Cabuyao. Choose between a lineup of house designs to fit your family's preferences and needs so you can own an affordable but quality home in Laguna. Phase 1 has 230 house and lot units in Barrio Marinig, Sala, Cabuyao. It's an easy ride away from Cabuyao Proper, Sta. Rosa, and Calamba City. Efficiently accessible via public access roads, it's within reach of malls, public markets, schools, and hospitals, Only 25 minutes away from SLEX, it's near workplaces, markets, grocery shops, and schools. Select between a Bungalow Pod, a Twin Pod, and a Carriage Pod. As for its amenities and facilities, Amaia Scapes Cabuyao has patio greens, a patio façade, a jogging path, a guard house, a basketball court, and a patio pool.

With tree-lined patio greens, live in a well-thought-out terrain in Amaia Scapes Laguna. Your homes there will be open for expansion, so you can live the life that's kayang-kaya! Phase 1 has 19.6 hectares and 1,828 house and lot units. As the first project of Amaia Land Corp., it's conveniently located along Barangay Barandal in Calamba, Laguna. Also, it's only 2 km away from the SLEX-Batino Exit, 3.5 km away from Calamba City proper, and is in close proximity to numerous industrial parks. It's not just an economic housing project, but it's also a well-planned gated community. Choose between the Single Pod, Single Home, Twin Pod, Twin Homes, Multi Pod, Town Homes, or Carriage Pod house layouts. Enter through guarded entrance/exits and be safe with a perimeter fence. It also has patio greens and a village patio which includes a basketball court, playground, pavilion, and swimming pool. The spine road is tree-lined and the community has continuous water supply. Aside from being flood-free, it's also equipped with electrical and drainage/sewage facilities.

Strategically located at the heart of Sta. Maria, Bulacan, you can finally live the live you've always wanted in Amaia Scapes Bulacan. Since it's only 15 minutes away from Bocaue Exit, everything is within your reach. With 201 units and approximately 3.3 hectares, reach your dream home in Barangay Manggahan along Sta. Maria-Pandi road. Only 6 kilometers away from the NLEX-Bocaue Exit, easily reach your destination beyond Bulacan and its surrounding areas. It's also near Puregold, Waltermart, schools, the municipal hall, and two hospitals or medical centers. Choose between these unit plans: the cozy Bungalow Pod, the spacious Single Home layout, the intimate Twin Pod and Twin Homes, and the large Multi Pod and Carriage Home. With its amenities and facilities like the village pavilion, a swimming pool, basketball court, patio greens, retail area, and guarded entrance/exit. Enjoy the tree-lined spine road, as well!

You can start your new life within the community of Amaia Scapes Cavite located in General Trias. Enjoy the best that life has to offer with parks, schools, and commercial establishments. Malls are even a stone's throw away from this gated community! Experience bonding moments with family and friends in free, open spaces, all thanks to the Patio Greens. With 18 hectares and 418 house and lot units in Sector 1, it's easily accessible via the Arnaldo Highway, Barangay Santiago. Aside from being expansive, it's also close to CAVITEX, GMA, and the Carmona Exit of the South Luzon Expressway. Be near Lyceum Cavite, Waltermart, SM City Dasmariñas, De La Salle Medical School and Hospital, as well as Robinson's Place Dasmariñas. With selections ranging from the Bungalow Pod, Single Home, Twin Pod, Twin Homes, and Multi Pod house and lot layouts, you can achieve the abot-kaya lifestyle here. Amaia Scapes Cavite has a commercial patio, guarded entrance/exits, a perimeter fence, elevated water tanks, and a tree-lined spine road. Within its village patio is a pavilion, a pool, a basketball court, and playground facilities.

Finally, Amaia Scapes General Trias is in the first-class Municipality Province of Cavite. Abound with historical sites and landmarks like the General Trias Monument Park, it is also home to multiple Giant Industrial Estates, which is considered to bring a new edge and growth to CALABARZON. It's 8.6 hectares wide, with 249 house and lot units. It's located in the northern part of the province and is 18.27 km far from the Provincial Capital of Trece Martires. It's also 35 km away from the Southwest of Manila. It's near the Lyceum of the Philippines, Immaculate Conception Academy, and De La Salle University Dasmariñas. Retail establishments and service firms are located in nearby Poblacion, like Purefoods and Magnolia. There are other neighboring establishments like hospitals and shopping malls; namely, the De La Salle University Medical Center, General Trias Medical Center, The District Cavite, SM Dasmariñas, and Robinsons Place Dasmariñas. The Single Home and the Twin Home house plans are available, and will be perfect for the lifestyle of your family. Amaia Scapes General Trias also offers a retail area, a school, a place of worship, a village entrance, patio green, village patio, and even a swimming pool.