Amaia Scapes Bauan - Ready For Occupancy House & Lot
Premium project of Amaia Land in As is Bauan Batangas City Batangas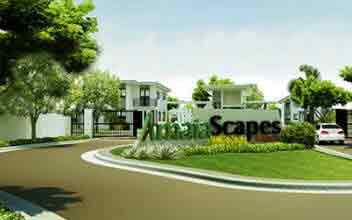 Project Type : House & Lot
Listing Type : Ready For Occupancy
Developer Name : Amaia Land
Units : House & Lot
Price: ₱ 1,400,000 & Up
Address : Barangay As-Is, Bauan, Batangas
Location : Batangas City , Batangas PH Amaia Scapes Bauan Amaia Land Amaia Scapes Bauan Amaia Scapes Bauan Amaia Land Amaia Scapes Bauan Batangas City
https://www.amaiascapesbauan.com
Amaia Scapes Bauan is a fine residential community worth every penny that you save. This Amaia Land wonder construction lets you live life to the fullest with its amazing offerings. It is a hugely designed property that sits on an area of around eleven and a half hectares. The developer of the community being Amaia Land gives you yet another reason to invest in the property.
There is a wide range of home designs that you can choose from while residing at Amaia Scapes Bauan. Phase one of this brilliant community occupies a space of around thirty-nine thousand square meters which spaciously accommodate two hundred and twenty-four well-constructed homes where every floor occupies an area range from twenty-five square meters to seventy-five square meters.
There are bungalow pods, twin pods, multi pods, twin homes, single homes as well as carriage pods available at Amaia Scapes Bauan for you to choose from. While residing at Amaia Scapes Bauan you can be assured of a safe and secure living as the entrance and exit points are well guarded at all the times by trained security guards. The periphery of the property is also well fenced such that the property is safe and secure.
The community also has a spine passage that is beautifully lined with lush green bushes and trees. There are large and lavish villages as well as green patios for the luxurious experience of the residents. A huge basketball court is another attraction of Amaia Scapes Bauan. Therefore, get yourself the experience of leading a luxurious and convenient life.


Popular Links
Amaia Scapes Bauan
Amaia Scapes Bauan Location
Amaia Scapes Bauan For Rental Units
Amaia Scapes Bauan Resale Units
Amaia Scapes Bauan Pre-Selling Units
Amaia Scapes Bauan Showroom
Amaia Scapes Bauan Amenities
Amaia Scapes Bauan Price
Amaia Scapes Bauan Contact
Amaia Scapes Bauan Amaia Land For Sale Price List

| Unit Name | Project Name | Developer | Price (₱) | Location |
| --- | --- | --- | --- | --- |
| Multi Pod Inner | Amaia Scapes Bauan | Amaia Land | 1,400,000 | As is Bauan in Batangas City, Batangas |
| Twin Pod | Amaia Scapes Bauan | Amaia Land | 1,700,000 | As is Bauan in Batangas City, Batangas |
| Twin Homes | Amaia Scapes Bauan | Amaia Land | 2,900,000 | As is Bauan in Batangas City, Batangas |